In the Season Management Headquarters, click Season Actions, and click Add Custom Page.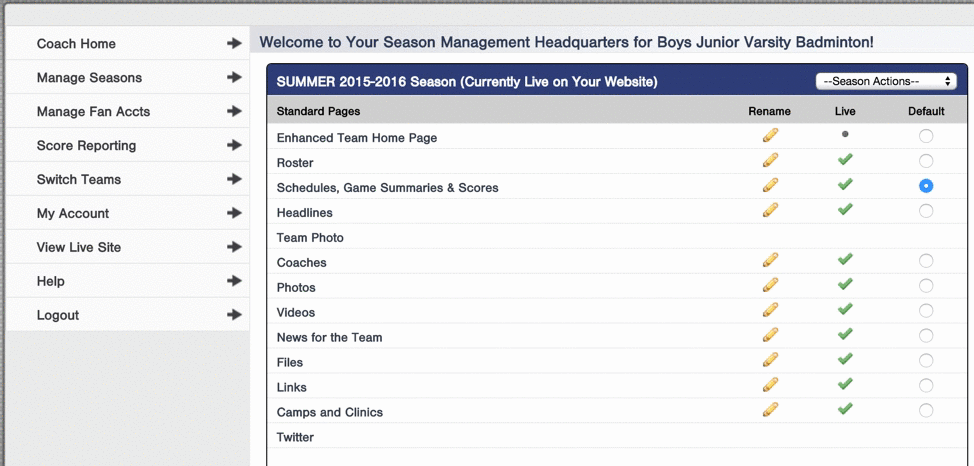 To keep the page hidden while working on it, be sure to select Hidden as the status. If you're finished with the page, be sure select Live as the status and click Submit.

You can also add a password to custom pages by selecting Password Protect page and entering a password. This will prompt users on the public side to enter a password before viewing the content. If you forget the password to the custom page, it's okay - it's stored within the admin of the custom page! However, all AD and Staff website administrator can see this password, so make it different from your own. Also, don't publish super sensitive information here: Knowing who gained unauthorized access will be impossible, and it will be impossible to know how they learned of the password!